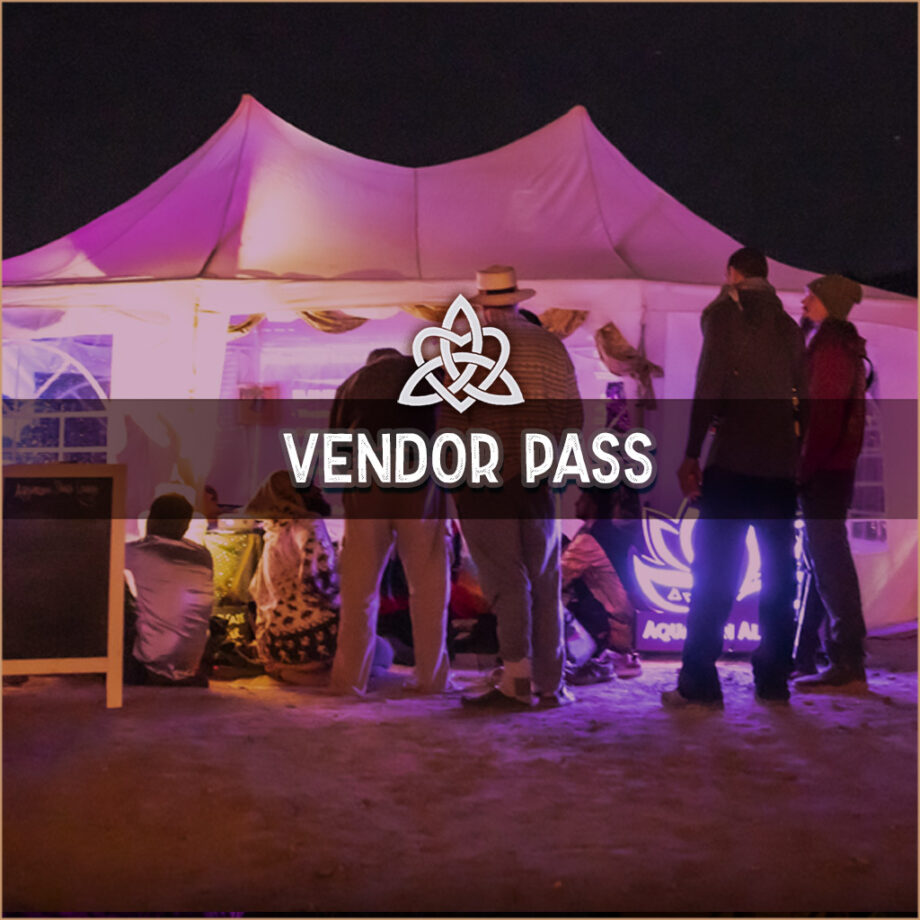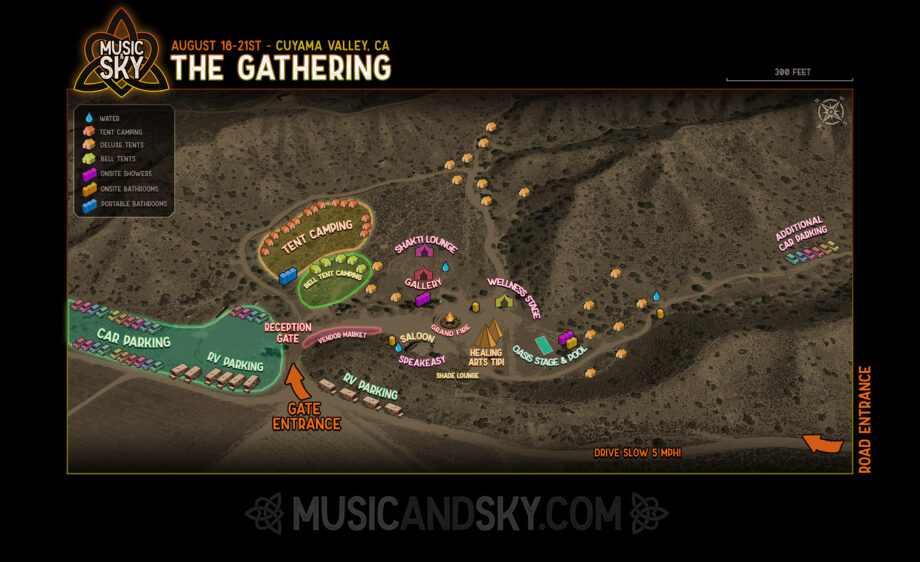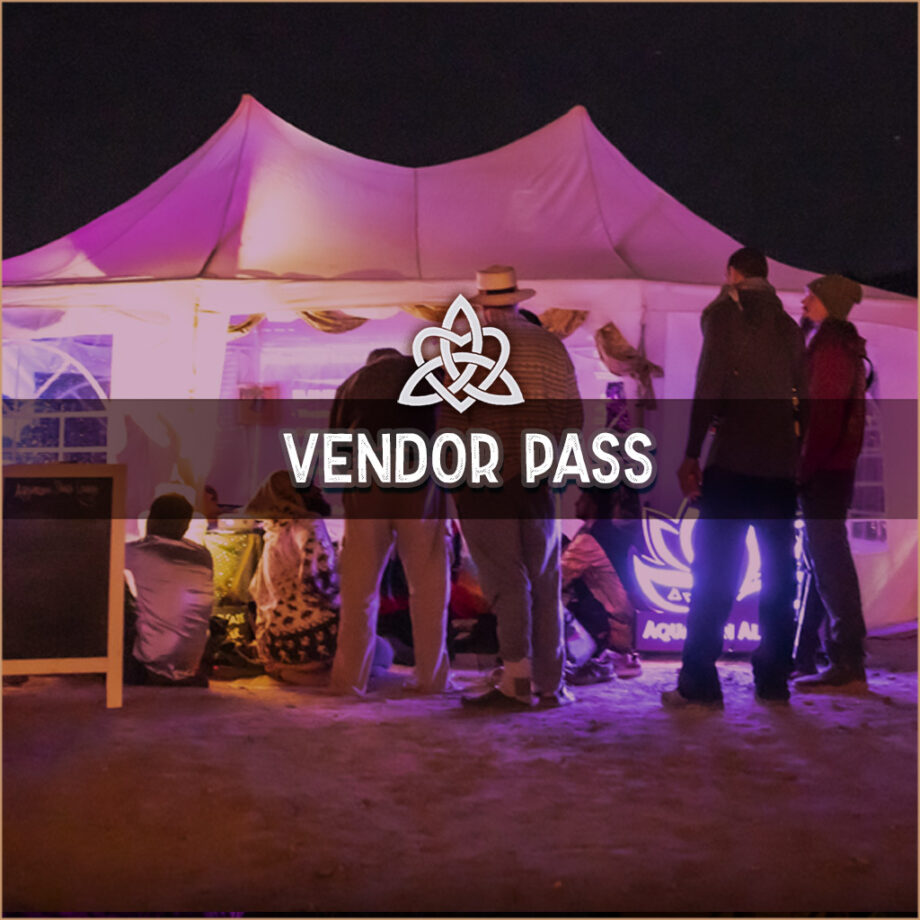 VENDOR PASS
$200.00
Vendor Pass.
This is for authorized vendors only.  Includes power hookup.
All vendors must purchase an Event Ticket to attend.
Only one person is to add this option to book the vending booth
THIS IS NOT AN EVENT TICKET
Description
August 18-21
Cuyama Valley, CA
This is a 18+ event!
FAQ
When does the event start and end?
Gates open Friday Aug. 18th at noon.  Final egress is Monday Aug 21st at 4PM.
Are children allowed at this event?
The Gathering 2023 is a 21+ event. Our following event will be family-friendly again.
Where is the schedule?
The official schedule will be dropped closer to the event.  All attendees will be emailed the schedule when it drops and it will be listed here on the website.
Where is the event located?
Music and Sky The Gathering will be held at Cielos in Cuyama Valley, CA.
What is Cielos?
Cielos is an all inclusive outdoor, off the grid venue. You can find out more about Cielos here. Keep an eye out as you reach the destination for our 9 foot tall Music&Sky vertical flag located at the main entrance to Cielos on the 33:

How do I get there?
Follow all roads to highway 33 in Ventucopa, CA. Map Link to event location HERE We'll follow up with more specific directions on where to exit, closer to the event.
What to expect upon arrival?
As you approach the venue you will be greeted at the check in gate. Feel free to stay in your car as we will come to you! Once you are checked in, you will be guided on where to go.   Please familiarize yourself with the venue map beforehand so you have a lay of the land.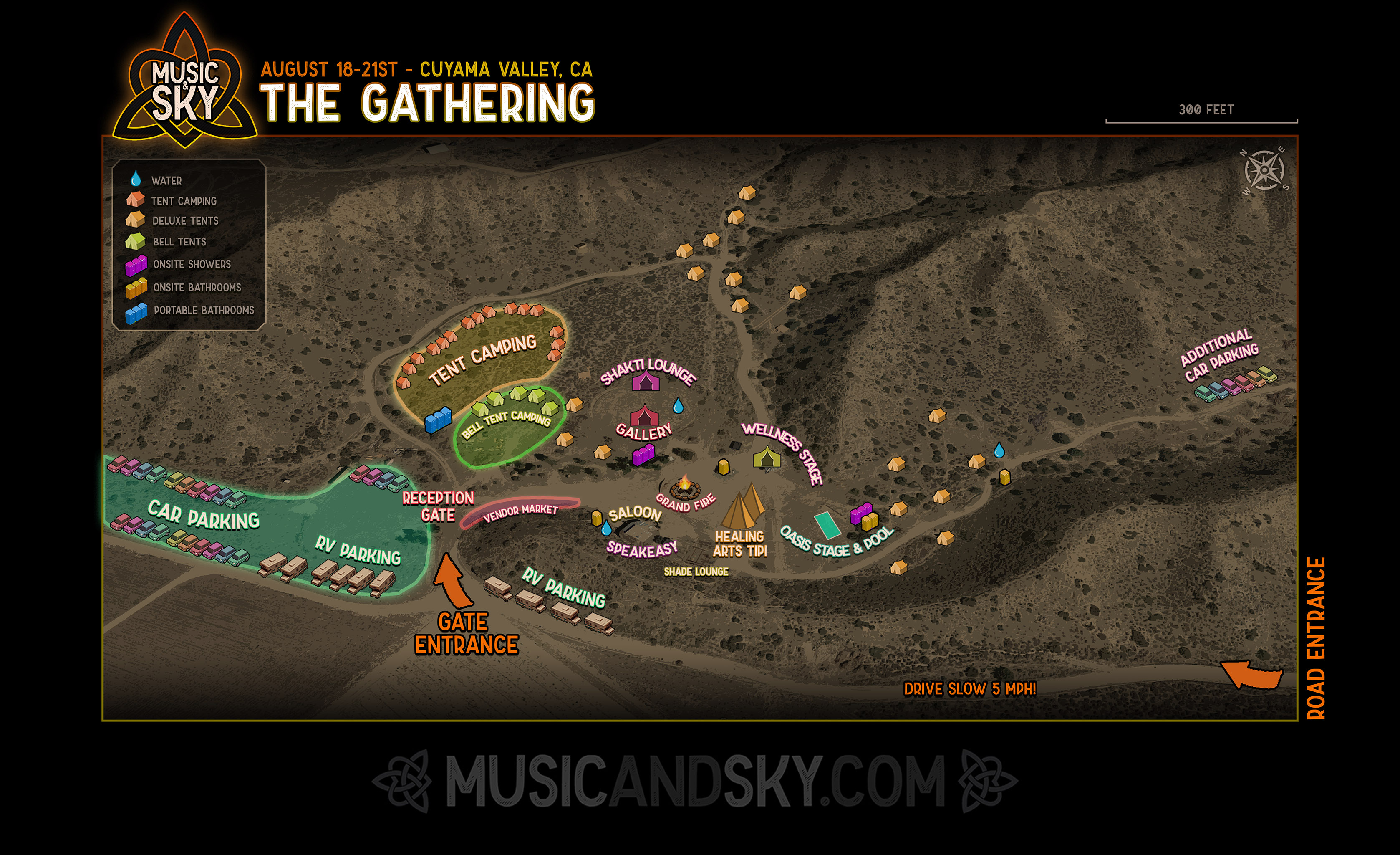 This is my first event like this – how do I prepare?
We've got you covered! Our events are different from any other gathering or festival, we provide you with life's necessities – incredible farm to table food everyday and clean drinking water all weekend long. Additional accommodations can be purchased if you do not wish to camp. All you really need to prepare for is the weather, and a good time!
Can I bring a tent and set up camp?
Yes, camping is included in the ticket price.
What should I bring?
-Vessel for water / drinks (not glass)
-Towel and Toiletries for showers
-Towel and Bathing Suit for pool
-Camping Equipment – tent, sleeping bag, floor mat, and lamp; if you are camping.
-Headlamp and / or flashlight
-Cool clothes – shorts and t-shirts
-Proper clothes/sun block for peak sun if you are sensitive
-Warm clothes – jackets & pants,  for cool nights.
– Yoga mat (if partaking in morning yoga)
– 80's outfit (if partaking in 80s night)
– Cash is always good as some vendors won't take credit cards
What does my ticket include?
-Food
-Water
-Ice
-Showers
-Bathrooms
-Pool
-Camping
What will the weather be like?
We are anticipating warm to hot days and cool'ish nights. We will have an updated weather report for Cuyama valley the week before the event.
Is the pool heated?
Yes it is!
Are Pets allowed?
Due to rattlesnakes around the venue, pets are not allowed. If you have a service animal Cielos requires a full ticket purchase for the animal, no exceptions.  
Will there be loud music at night?
No amplified music after 12:00am at the venue.
For additional FAQs please cielos.co/faqs


Last but not least! Here is our general guidelines for a harmonious Music & Sky experience <3